2020-06-25
MONAKWARI - This investigation examines a $22 million "consultancy fee" paid by one of the world's largest palm oil conglomerates, the Korindo Group, in connection with the acquisition of a shell company that held permits to establish an oil palm plantation in Indonesia's easternmost province of Papua.
According to experts we interviewed for the story, the payment bears the hallmarks of a common ruse in which sham consultants are used to channel millions of dollars to government officials in exchange for contracts or permits. While it is impossible, they noted, to tell if the payment funded bribery without using powers available only to government agencies, they said it warranted investigation by law enforcers. 
We traveled to Papua on the trail of Kim Nam Ku, the man Korindo says received the consultancy payment in exchange for his shares in the company, and mapped out his career through interviews with former colleagues. Today, Korindo controls more land in Papua than any other conglomerate, and has assumed many of the functions of the state in one of Indonesia's most neglected and militarized areas.
Korindo denies paying bribes and says its plantations have benefited the Papuan people.
The article was produced by Mongabay and The Gecko Project, in collaboration with the Korean Center for Investigative Journalism-Newstapa and 101 East, Al Jazeera's Asia-Pacific current affairs programme.
Summary by The Gecko Project and Mongabay
Online Journalism Awards
This investigation was finalist in two categories of the Online Journalism Awards 2021: the 'Knight Award for Public Service' and 'Excellence in Collaboration and Partnerships'.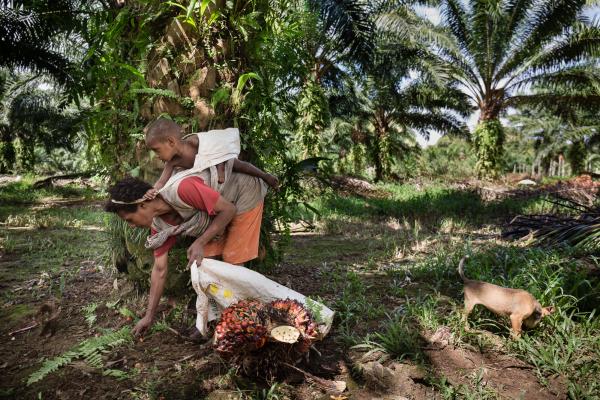 Supported
€9.400 was allocated on 25/04/2020
ONLINE
DOCUMENTARY
INTERACTIVE
need resources for your own investigative story?
Journalismfund Europe's flexible grants programmes enable journalists to produce relevant public interest stories with a European mind-set from international, national, and regional perspectives.
support independent cross-border investigative journalism
We rely on your support to continue the work that we do. Make a gift of any amount today.